Benefits of using Klik Cloud Contact Center
Low cost high quality infrastructure and systems
All-in-one call center suite makes all systems appear from the call center perspective as a black box and since there is no need to integrate system elements together it delivers the best Total Cost of Ownership value
Ability to improve sales performance by implementing cross-sell, up-sell call scripts and applying dynamically changes to the call script for better customer response
Improved calling party satisfaction
• Calling client can be recognized by system
• Call transfer can pass voice and client's case data as well
• Call script improves agent ability to take optimal course of action
Improved agent experience • No need to memorize what to say, just follow the call script and select next section depending on conversation
Strong support for compliance driven environments
• Agents will stay compliant if they follow the call script

Attractive work offer for agents and cost saving opportunity with Work-from-Anywhere capability
Cost savings on office expenses (water, electricity, gas, air conditioning).
Ability to use IVR Agents – voice robots to handle the calls after hours or to handle sensitive information while live agent is connected on the call
Minimizing cost of the call center IT staff as there is no need to hire expensive computer telephony specialists.
There is no cost of future systems upgrade
There is no cost of moving the systems in case you need to move your call center office to another location
All Costs Included in User's License
Typically in the call center Computer Telephony systems are deployed separately from business applications necessary to perform operators' tasks - taking orders, answering questions, passing information etc.
Klik Cloud contains all tools for the business to build and deploy applications for business activities, it does not require other systems to be added on the top of the Computer Telephony system. User License covers all you need to fully support all activities in the call center.

Improving Productivity
Improving productivity is even more important factor for the success of your business than minimizing costs. After all your contact center is where all interactions with your customers take place so it is vital for your business to do it right.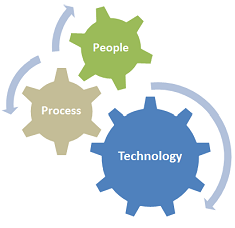 Although the overall result depends on the combination of People, Process and Technology, technology plays an important role as it can be the enabler to reach your business goal.
10 Tips to Improve Your Business
1. Use Call Script to provide your agents with all relevant information to:
Maximize your sales by displaying in front of agent relevant product and campaign information, client details and context sensitive up-sell and cross-sell information
Maximize calling party satisfaction
Support your agents by displaying campaign related conversation content and equip agent with quick information search, FAQ, etc. to minimize time to answer customer questions
2. Embed your business web applications, FAQ or information search systems into the script to allow agents to have one source of the information
3. Use Scripting to create and run System Agents for calling party lookup and customer data based call routing (connect best customers with best sales representatives, connect customers with dedicated sales representatives for follow up calls etc.)
4. Benefit from the fast and smooth Predictive Dialer campaigns to maximize talk time on outbound campaigns and minimize wait time
5. Do not make customers to repeat the information - always transfer calls with data to another member of staff
6. Do not keep customers waiting for the call to be answered
Provide call blending facility that allows inbound service levels to be met, without compromising outbound performance, and allow callers to leave a message so that you can call them back, quickly.
7. Use agents working from home to minimize your costs and apply automatic (IVR) data collection mechanisms to gather sensitive information (like credit card number) from calling party
8. Analyze voice records of the best sales reps and use their ideas what to say and when to make the customer tick. Change Call Script to incorporate those ideas to make also average agents act like the best performing ones.
9. Gather and store all information regarding your customers preferences so you can select better target for your next campaigns
10. Make use of systems ability to capture information and voice records, and develop a habit of analyzing following aspects of your call center operations to eliminate poor customer service practices:
confusing automated self service
long waits
poor attention
rude or incompetent representative
Minimizing Costs
Using Klik Cloud allows savings in following areas:
No up-front investment in call center systems, paying only for usage with ability to shrink or expand users' base.
All-in-one Call Center System - no cost of systems integration.
Easy customization of Call Center Systems - can be done by trained call center staff
Telephony infrastructure based on KVH Voice Line service allows to save from 50% to 80% cost comparing to analog telephony.
Ability to minimize the operational costs by allowing call center staff to work from home. Cost savings on office expenses (water, electricity, gas, air conditioning).
Minimizing cost of the call center IT staff as there is no need to hire expensive computer telephony specialists.
There is no cost of future systems upgrade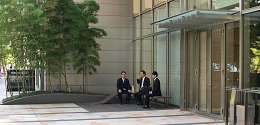 Klik Cloud Benefits
Other Topics