Our Services in Japan
Call center systems as a service
Designing and building your call center
Adding functionality to your existing call center
Delivering e-Commerce applications
Providing database and systems integration
Designing and building your call center in Japan
We can share our expertise in planning and building a call center in Japan. Since the cloud call center systems do not reside in the same physical location as the call center office it becomes easier to set up call center operations in a selected office or employ people to work from home. Call center operations can be performed out of any location or a combination of several locations like two or more offices and staff homes.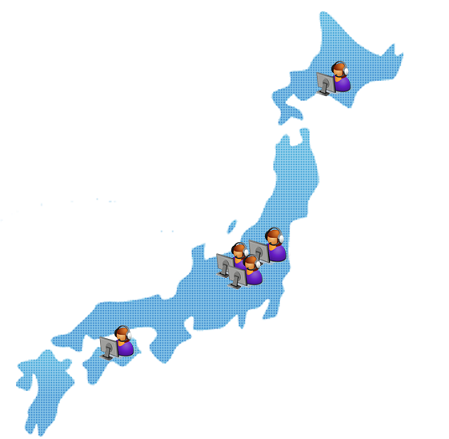 Our 12 years' experience in setting up call centers in Japan gives us a good understanding where are the best locations for particular line of business, what is the most cost effective way to hire call center staff, what works and what does not for marketing and Business Process Outsourcing in Japan.

Adding functionality to the existing call center
If you are running a call center and using legacy systems you can use cloud call center system for a group of agents or to support a specific campaign. Cloud call center systems can be applied to any number of seats or users in a flexible way allowing to expand or shrink number of operators and users served on the specific cloud based campaign.
For example you can keep your inbound seats on the legacy systems and use 20-40 seats to run outbound campaign on the Klik Cloud system.
Delivering e-Commerce Applications
For DRTV or other retail business the main purpose of the call center is to take inbound calls and do order entry for consumers calling in to buy goods. In such case an order entry applications is required to store consumers' data and orders.
KlikDotSystems can provide in such case an e-Commerce application to be used for both call center and direct web operations.

Database and Systems Integration
Klik Cloud is not binded to any specific database as far as the agent user interface is concerned, each campaign may have its own database which can be physically located in Klik Cloud datacenter or any customer selected location as long as the secure and fast connection can be provided between Klik Cloud servers and the database.
There are several possible scenarios how Klik Cloud and customer own database are integrated:

Call center is using a standard database residing on a dedicated server at Klik Cloud data center
Call center is using its own database residing on premises and linked to Klik Cloud
Call center is using other business applications like Salesforce.com and is integrated with Klik Cloud via the user interface
KlikDotSystems provides consulting, design and integration services at the systems setup phase and per each campaign if such help is required.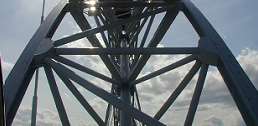 Klik Services Index
Other Klik Cloud Topics